You can join us in the beginning of every semester*, meet us and try some new things! Wait for our presentation during your lectures, catch someone from us in the classes, or just directly write us an email**.
We also organise a lot of events during the semester and it will be a big pleasure for us, if you  participate in them, or just to take a look. You can also apply for the academic courses, which take place four times a year and around the whole Europe! 
*  You can apply this semester till the  5.10.2022 23:59.
** We have some problems with our emails going to the spam folder we would like to ask to check it regularly. The best option is to fill the application form and also to send a short email to Michaela: michaela.vagnerova@best-eu.org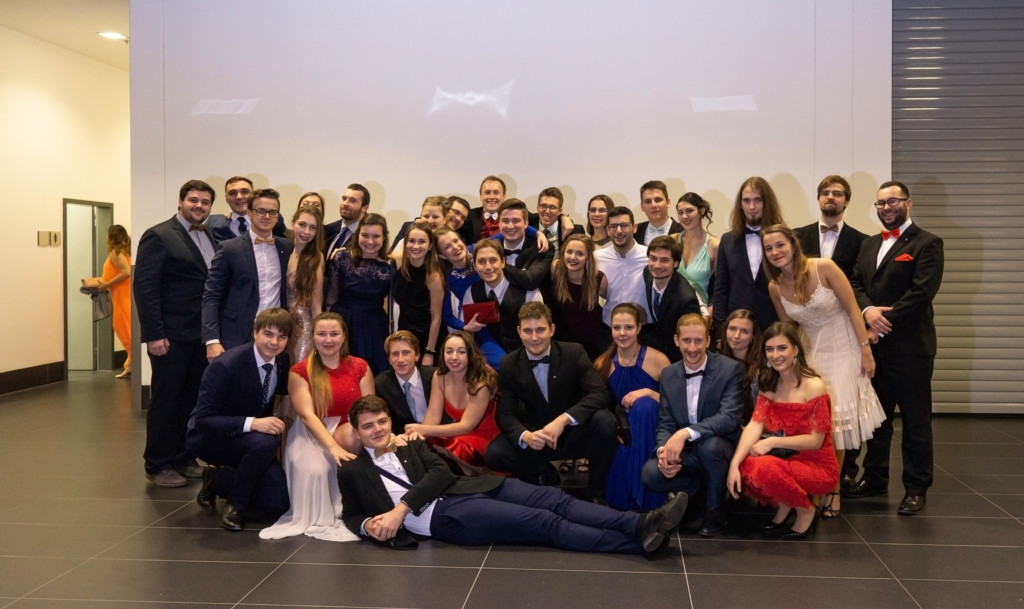 Technical studies are these days in demand and the absolvents usually have no problems finding an interesting job. Nevertheless, a lot of students have a problem, that they don't develop their skills beyond their specialisation and that they can have a lack of communication, or social skills, knowledge of foreign languages, or also an interesting way of spending their free time.
Our organisation can bring you the things, which you miss in school. Each member can anytime join the organisation of various lectures, workshops, or competitions. You can also improve your language skills and meet a lot of interesting people from the whole Europe.
What are the benefits of the membership?
Everybody control his/her involvement by himself/herself, that's why it is hard to say what it will give you specifically. It completely depends on you. In general, what you can expect is:
Experience with organizing events. From the very beginning to the complete end.

Development of your soft-skills such as presentation skills, effective communication, independence, or teamwork and leading a team

Knowledge in the area of project management, marketing, PR, fundraising and financial management, HR and motivation…

New friends not only in Brno, but anywhere from Canary Island to the Ekaterinburg, from Island to Turkey.

Big chunk of fun during and after events. Things we do, we do because they are fun.

Close contact with companies, other students and faculties management…
What are the expectations from me?
Everyone of us has his or her own duties and that's why we don't want anything more, than you could manage. It's only up to you to decide what you want to participate in and you can always count on the other more experienced members to help you.
If you would like to get better at the activities you like, we organise a lot of interesting internal courses and workshops for knowledge transfer every semester. Everyone can find his own!
EBEC (European BEST Engineering Competition) is the biggest central-european engineering competition with three rounds. This competition is for teams of four and the two best teams of each round qualify to the next one.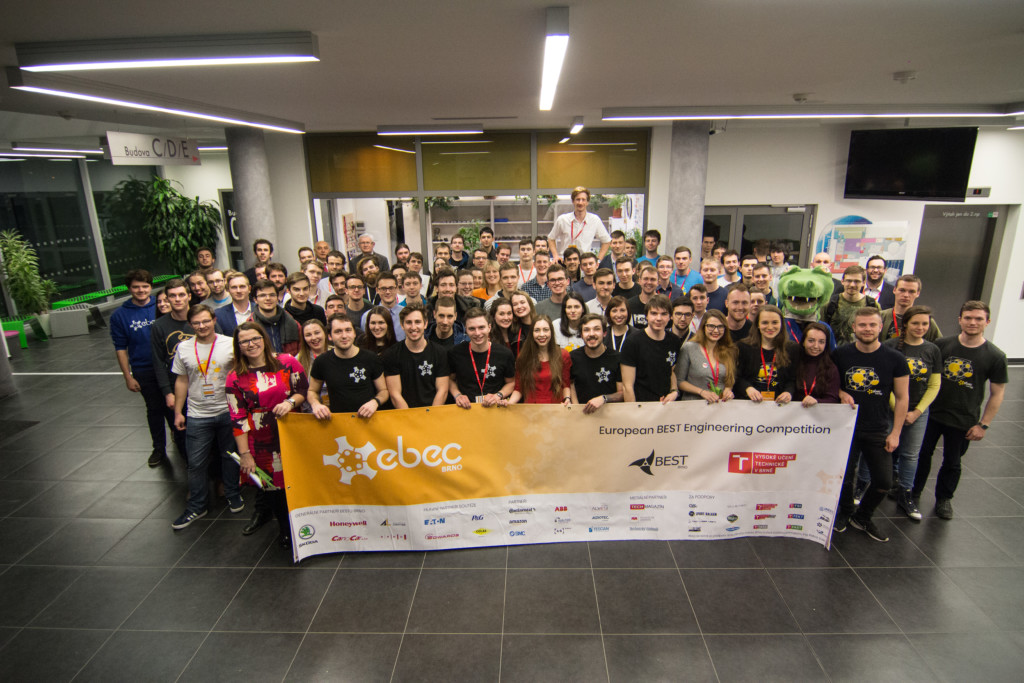 EBEC Brno is the first local round of this competition and it all takes place at our university. It consist of a pre-round, where we choose the best competitors, then from a faculty round at your faculty and in the end from a university round, where the best from the best compare their strengths.
All the tasks, which you will meet during the competition are made in cooperation with the companies and they are based on the praxis. You can join one of two categories – Team Design (TD) and Case Study (CS):
Team Design is for everyone, who's not worried to prove their practical skills, who is skillful and can build anything from duct tape and a wood stick. Look forward to a great amount of material and a task, which proves your skills!
Case Study is for the people, which the TD is too little. Do you want to prove your organisation skills, your awareness and to find a solution for a really complex task? Then this category waits for you!
You will find more information on the EBEC web page. Build a team, apply for the competition and win the immortal glory!
Are you interested in programming and would you like to beat a real task, or to engage a big company's attention? Then find a group of friends and solve a real problem of our partnership companies in 24 hours. Look forward to the really royal conditions and great refreshments.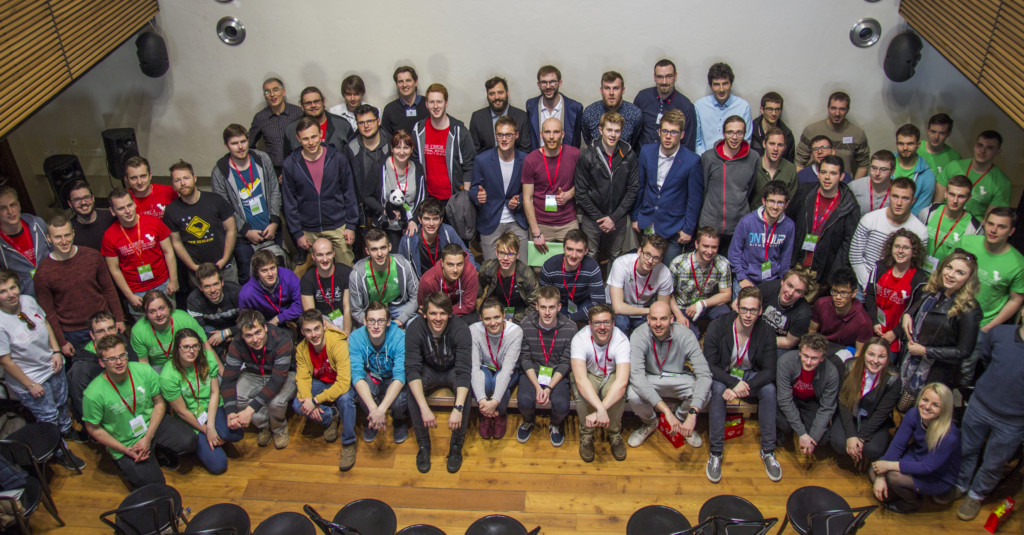 UnIT Brno is the first interuniversity hackaton in Brno, check the event's webpage!
Do you like to travel and to meet new people? Would you like to find something interesting out of your field? Are you thinking about going on Erasmus and would you like to try it before?
If at least one answer sounds YES, then you will be for sure interested in our offer of the academic courses. As you might know, the local BEST groups (LBGs) are spreaded around the whole Europe and each of them organises one academic course per year, which focuses on various interesting topics. Courses take place in four terms during the year (autumn, winter, spring and summer).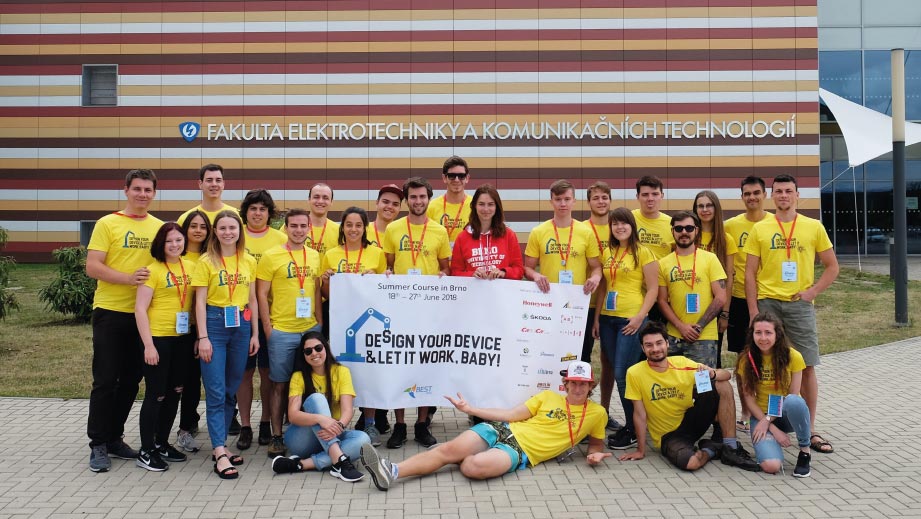 To register for the course just make an account on the international BEST web page (www.best.eu.org), wait for the course offer opening and then just choose three courses you would like to attend. You have to write a motivation letter for those courses – if you don't have a big experience in writing them, join our workshop How to write the motivation letters, which will happen in summer semester.